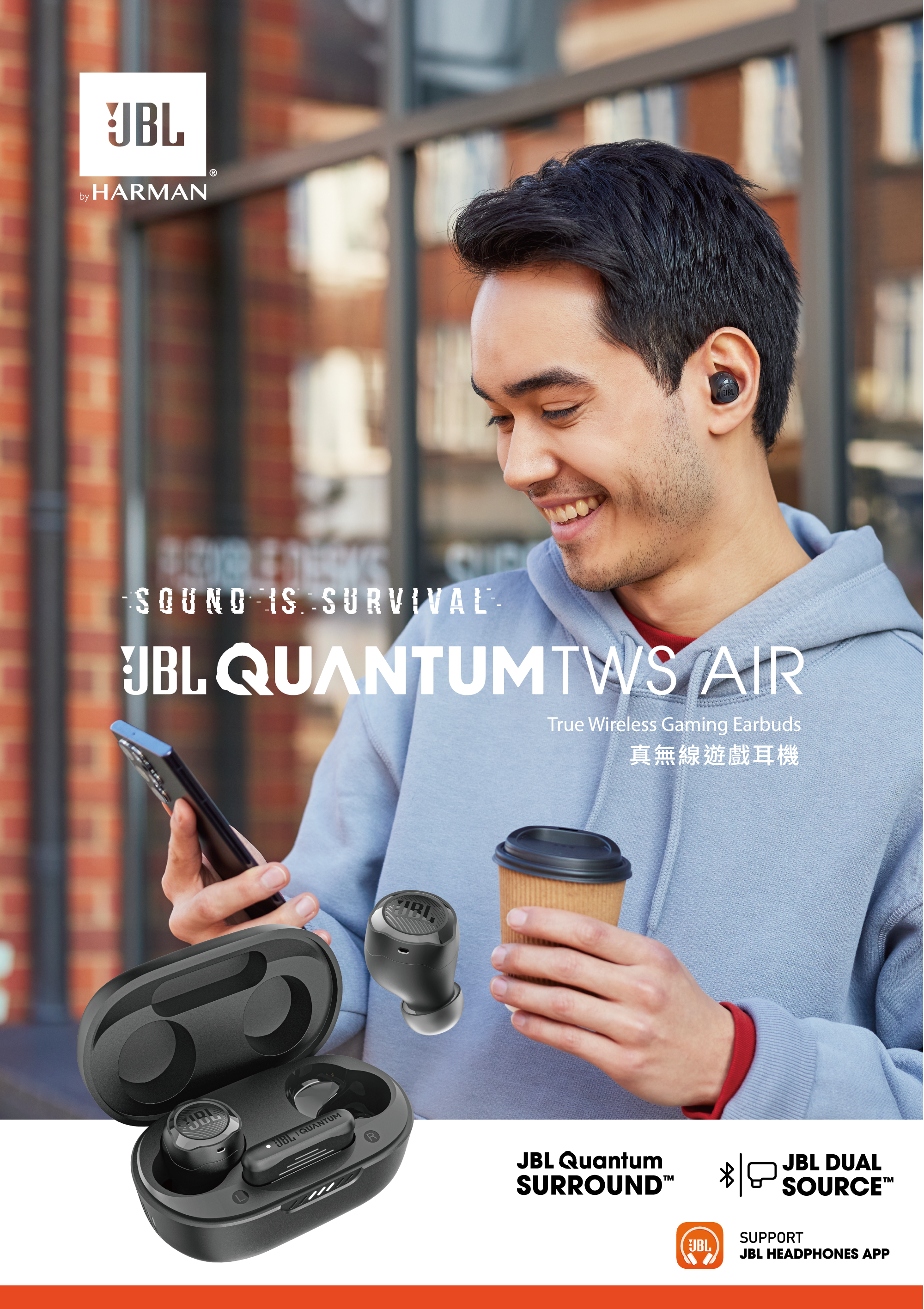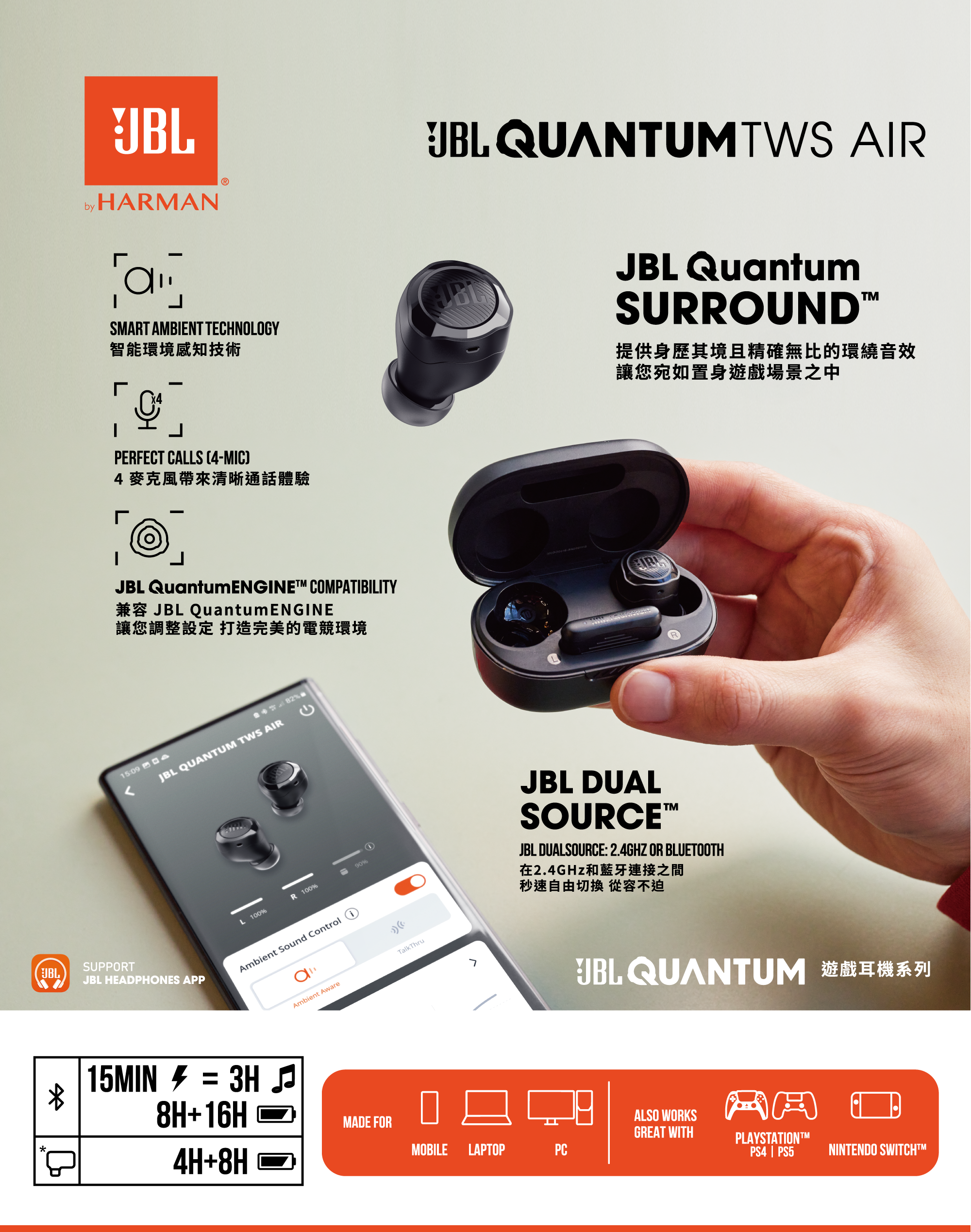 Keep an ear on your real-world surroundings with Ambient Aware, while playing on the go, or talk with your team mates, or family while keeping your earbuds on.
Low latency wireless connection
Establish low latency 2.4GHz connection to compatible devices with the included USB-C dongle that fits snugly in the charging case. The JBL Quantum Air TWS earbuds are compatible with all Bluetooth enabled devices, such as smartphones and tablets or Nintendo SwitchTM.
Crystal clear communications in gaming with 4 beamforming microphones
Whether you're calling out commands or calling friends for a game, your voice will always come through loud and clear thanks to the dual beamforming mics technology on each side.
Designed for effortless gaming on the go
Get your game on whenever you get the chance, day or night, rain or shine, with up to 8 hours of battery life and 16 in the case, plus a durable, lightweight, IPX4 water resistant design. The oval shaped tubes on the earbuds perfectly fit your ears, ensuring long-lasting comfort on the go.
"Feel like you're stepping inside the game with JBL QuantumSURROUND* powered by 6.8mm drivers for immersive and accurate sound all around you.
*JBL QuantumSURROUND is only available on PC in combination with JBL QuantumENGINE software. Check the connectivity guide for compatibility."
JBL Dual Source and Fast Pair
Never miss a call while defending the galaxy. After connecting via 2.4GHz lossless wireless to a compatible device, you can easily pick up an incoming call via Bluetooth and afterwards go back to your 2.4Ghz lossless wireless connection with  JBL Dual SourceTM. And with Fast Pair the Quantum Air TWS are connected to your device the second you take them out of the case.
JBL QuantumENGINE & JBL Headphones app Compatible
Enjoy full control of your True Wireless Stereo sound anywhere. The JBL Quantum Air TWS is compatible with proprietary JBL Quantum PC software and JBL Headphones App, allowing you to adjust your EQ, microphone, and surround sound settings for a perfect gaming environment.